Maritime adventures in Seychelles
Thanks to Kiwili, our boat situated and taken care of at the Moorings base in Seychelles, we discovered this archipelago between sky and sea and its inhabitants, whom we immediately fell in love with.
We have been there several times, alone, with friends and with family and each trip, though different, is always a special and unique experience.
Wanting to discover more of the archipelago's hidden treasures, we decided to take a skipper on board. PADA is retired from the Seychelles Navy. His charm and kindness made him an instant friend. His fishing and cooking skills made him a valued member of our crew. And his storytelling skills extended our evenings under the starry Seychelles sky.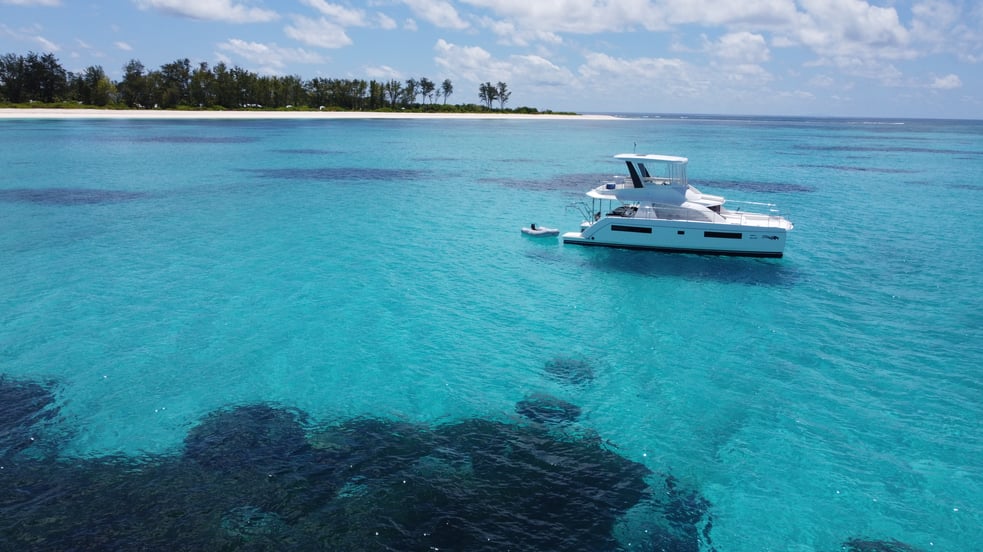 From Eden Marina on Mahé, the main island, we headed for Bird Island, 64 nautical miles northeast of Mahé, the furthest north-eastern island of the archipelago, which comprises 115 islands. A small paradise in the middle of the Indian Ocean that is well deserved and can also be discovered under the eye of my drone, a gift from my three boys for my 60th birthday.
One of the advantages of the power catamaran is that it can cruise at 15 or 16 knots and thus allows one to cruise to more distant points and visit more places. The weather was beautiful, the sea calm. We chose to sail part of the way at 7 knots to fish and PADA caught a 6kg yellowfin tuna and a barracuda.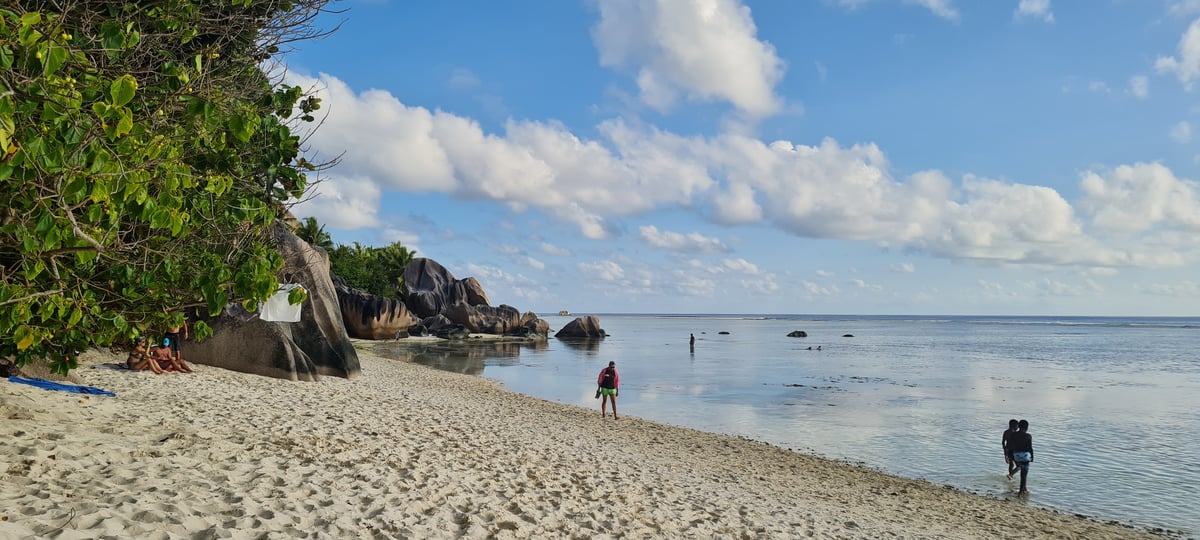 Between the sashimi, ginger carpaccio, tataki on the grill and PADA's Creole recipe, it was a feast every night. The flybridge with its grill is a real plus in the motor catamaran. It is a very nice space to live and relax during the day while sailing and in the evening under the moonlight.
From Bird Island, we went to St Pierre Island near Praslin, 50 nautical miles away, a magnificent site where we did some scuba diving.
Then we headed to La Digue, only 7 miles away. The "harbour" of La Digue is charming. There is no pontoon to dock at; you go back to the anchor held in place by a hawser at the back. La Digue is our favourite place for land-based cycling trips that reveal one of the most beautiful beaches in the world: Anse Source d'Argent, guarded by granite boulders and coconut trees in the heart of a nature reserve, a turtle sanctuary.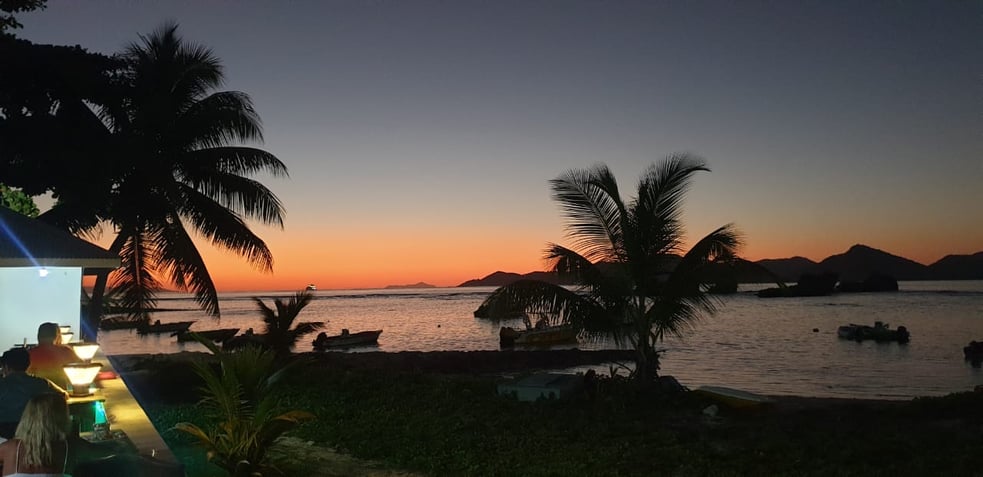 From La Digue, we returned to Mahé, to Port Launay which is not a port but a pretty bay which shelters a beautiful hotel where we had lunch. While swimming near the boat we were visited by a turtle who stayed with us for a long time.
All these magnificent sites are within reach of KIWILI, our Moorings 434 PC catamaran with motor, which offers us space and living comfort like at home; the sea and freedom in addition... We didn't need to refuel and didn't lack anything with the watermaker and generator.
We had an inspiring and serene week in paradise that we can't get enough of. We are already thinking about our next cruise on the Seychelles waters.
Written by the owner of "KIWILI", Joseph S.
Check out more photos below